TRADITIONAL MEDIA
We've included our highest performing publications in the matching grant program including the Wisconsin State Journal, The Cap Times and Badgerland Values Direct-Mail Shoppers.
DIGITAL MEDIA
Harness the power of digital marketing on Madison.com, which drives up to 10x the response rates of programmatic banner ad networks.
REACH 7/10 ADULTS
Your matching grant program will help your marketing message reach up to 69.2% of the Madison market every week.
CAPITAL NEWSPAPERS – LOCAL MARKETING MATCHING GRANT PROGRAM
We've set aside $1,000,000 in matching advertising grants to help local businesses fuel their recovery marketing efforts.
As a leading provider of news, information and advertising in Madison and South Central Wisconsin, we are proud to announce the launch of our Local Marketing Grant program. This program offers matching marketing funds to local businesses whose livelihood has been impacted by the outbreak of the COVID-19 virus.

This program is available to locally owned and operated businesses impacted by the COVID-19 virus, and will provide matching advertising grants for use in our print and digital publications and services. This builds upon our existing commitment to our local business community through such successful initiatives as our Support Local free listing program.
WHO YOUR GRANT PROGRAM WILL REACH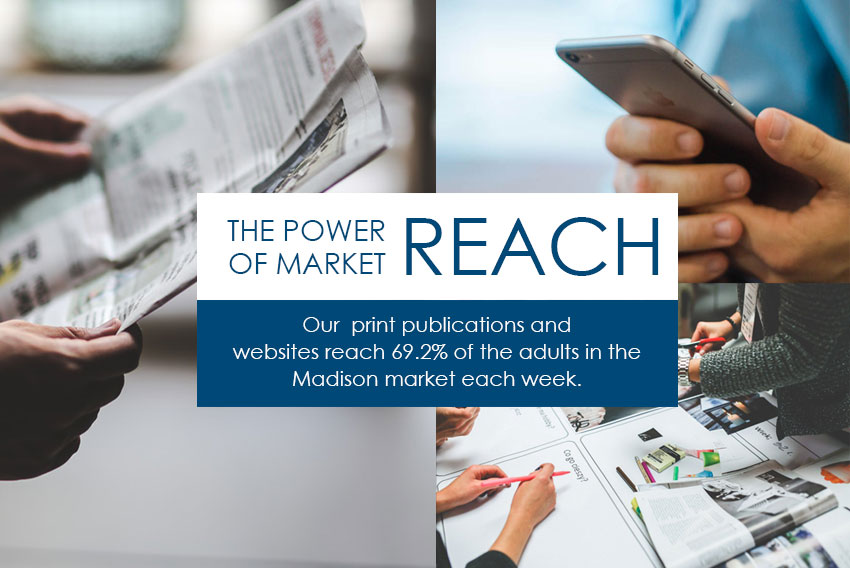 BROUGHT TO YOU BY:
Capitol Bank
Advertising Matching Grant Sponsor
Our team at Capitol Bank is confident that we will not only get through these turbulent economic times, but that we can be an important resource and symbol of stability for our customers and community.
Visit Our Coronavirus Resource Center
Did you know: In the past 30 days, Madison.com has attracted over


4.1 million users

viewing 23,700,000 pages.
Source: Google Analytics | 3/22/2020 – 4/20/2020
YOUR GRANT PROGRAM WILL REACH 69.2% OF THE MARKET
Our readers are college educated, homeowners with children in the household and disposable income.
Our engaged, loyal audiences represent the most coveted marketing demographics:
EDUCATION
More than eight in ten readers have attended/graduated college and/or received a post graduate degree
DEMOGRAPHICS
Nearly twenty percent of our readers are between the ages of 18-29. Our median age of readership is 47.3
C
HILDREN IN HOUSEHOLD
Thirty two percent of our readers have children living in the household.
INCOME
Seventy percent of our readers have a household income greater than $50,000
Unmatched

local marketing reach, every week.

How we reach 69% of Madison market adults every single week.
MARKET REACH IN
PRINT AND DIGITAL
MARKET REACH IN
DIGITAL EXCLUSIVE
MARKET REACH IN
PRINT EXCLUSIVE
Our publications and websites attract loyal, engaged audiences every week: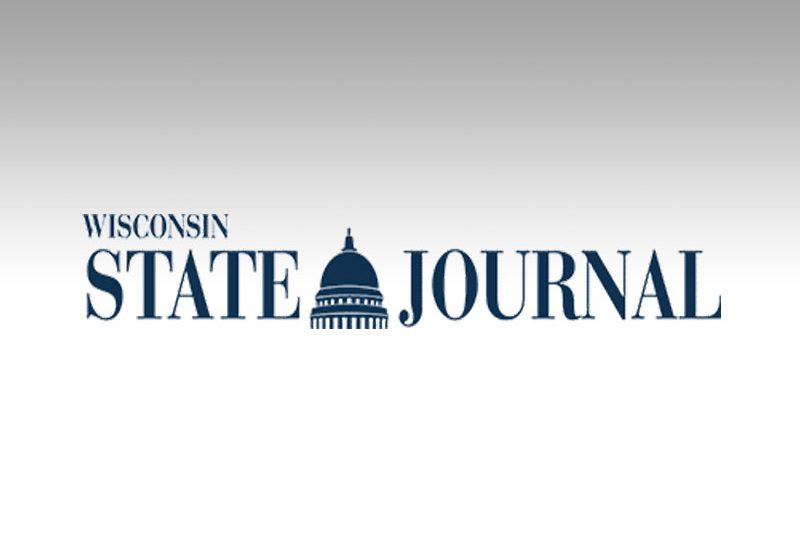 Wisconsin State Journal
47.4% of the population read a daily or Sunday issue of the Wisconsin State Journal in the past 7 days.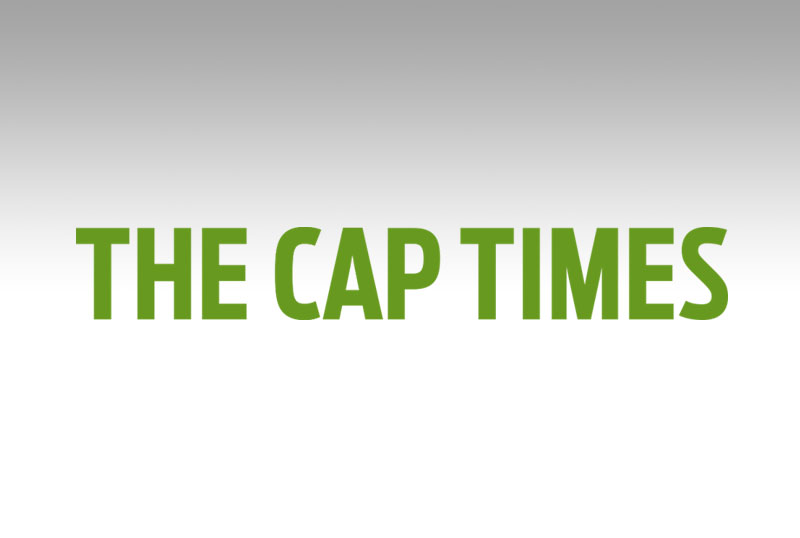 The Cap Times
Included in the Wednesday delivery of the Wisconsin State Journal and accessible online 24/7 at CapTimes.com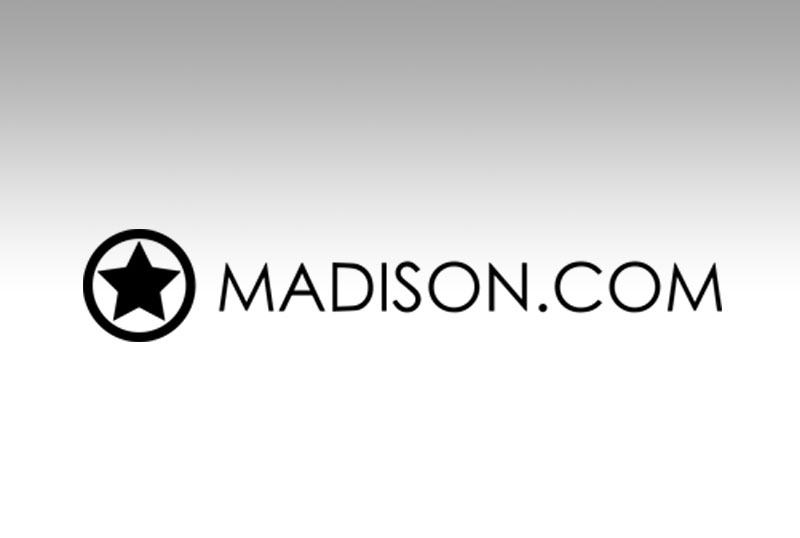 Madison.com
Reaching more than 4 million unique users throughout Southern Wisconsin every month.
Matching Grant:
How it Works
The grant program works by extending the reach and frequency of print or digital marketing in our publications and websites.
Once approved for a matching grant, your investment with Capital Newspapers in advertising media (print, local digital, Amplified) will qualify you for a match of advertising in our owned media.
1. APPLY FOR A MATCHING MARKETING GRANT
Fill out the grant application form linked below to see if you qualify for our local marketing match grant program.
2. RUN AN AD CAMPAIGN IN QUALIFIED MONTHS
Run your qualified ad campaigns in April, May and June to earn your matched media grant with Capital Newspapers.
3. UTILIZE YOUR MEDIA GRANT
During qualified months of April, May and June utilize your matching media in local print and digital on Madison.com
Local Marketing Matching Grant Program :
How to apply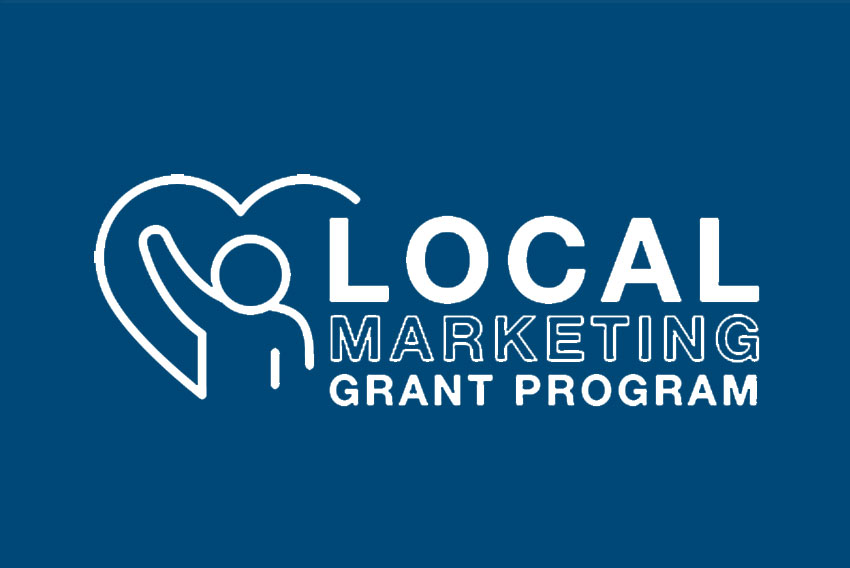 The matching grant application is open to all local businesses.
We've designed the grant application process to be simple and easy. Simply fill out the applicatiomn form at the link below and you'll receive a response within 2 business days.
LOCAL MARKETING GRANT APPLICATION FORM